6 Reasons Why Petalfox Flowers Are A Powerful Form Of Self-Care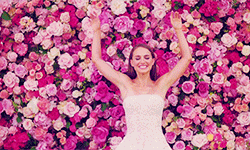 Permission to petal yourself .
👆🌷✨

Remember when flowers were reserved for special occasions like birthdays, Mother's Day, and anniversaries? Receiving flowers made you feel warm, loved, and thought about, but they were few and far between.

At Petalfox, we are pioneering the idea that flowers are for any time you want. You can get an affordable bundle, trim them, and set them in a vase. Simple. And what's more powerful than not needing to answer "what's the occasion?" Uh, it's Wednesday.
They're powerful tokens of beauty that offer tension-releasing moments throughout your day. Why not always have them around? Especially in the places where many of us spend most of our time… at work.

There are legitimate benefits of blooms, including making us feel grounded, sparking creativity, and offering natural aromatherapy. Keep reading for more reason to buy flowers as self-care (not that you needed any). And, remember we are champions of ourselves, of others, and of beauty. Bring life to yourself and your space.
1. EMPOWER SELF LOVE
Acts of self-care and love take on many different forms like daily morning matcha, weekly manicures, and weekend yoga. While all of these moments are for you, they're happening outside of your environment. It's time to expand these horizons and bring attention to our environment. What are you looking at everyday that offers beauty instead of boundaries? Flowers belong in your space. When you put flowers in your office or on your desk at home you are choosing to bring life close to you. You are taking back a space, and each time you see your arrangement, you know that YOU did that for yourself. All throughout your days and nights you have a reminder from yourself that YOU are worth investing in and taking care of. You are deserving. You must be a believer in yourself. Isn't that powerful?
2. CREATE A SACRED SPACE
The environment in which you create should be sacred. We have seen far too many minds sit in stale, regulated work spaces that cause feelings of disconnection from our hearts and sense of wholeness. Introducing a natural material into your space makes the statement, "I am invested here, and this is my sacred space." On the daily, you pour your best into your work, spending 30, 40, 50 + hours a week on your career, sharpening your skills, improving your network. Shouldn't that space be for you? Craft it carefully, compassionately, and diligently with something natural, just for you.
3. ATTRACT POSITIVITY
Like we always say, it's contagious. At Petalfox we strongly believe positive thoughts and actions attract the like. With this in mind, you could set the tone for your office, your group of coworking friends, or your internet community by creating a new way to love yourself, week after week. Giving the gift of appreciation, value and care to yourself. You're an influencer. You have the power. Don't be afraid to pioneer more love and beauty in your life!
4. INVOKE HAPPINESS
Nature has a major impact on our brain and behavior. Ever feel like you need to go on a walk or a hike to clear your head? According to researchers, nature helps us reduce brooding among many other things. How? Calmful Living reports that researchers found a 90-minute walk in a natural setting versus an urban setting showed increased activity in an area of the brain whose deactivation is affiliated with depression and anxiety—a finding that suggests nature may have important impacts on mood.

When going on a nature walk isn't an option, having an arrangement in your environment is like bringing the outdoors in. Also, who doesn't experience happiness from receiving flowers, even if you're gifting them to yourself? Try it.
5. BOOST PRODUCTIVITY
Did you know adding flowers at work could make a difference between mild and great business success? (Yeah, it's true!).Texas A&M University researchers found that a change as simple as adding flowers and plants improved productivity, in the form of innovation and creative problem solving. Read more on it here!
5. REDUCE STRESS + ANXIETY
Essential oils like lavender offer a sense of soothing. The soft smell is used to quiet a busy mind before bed, or when dealing with stress. It's also used in spas to help relax and unwind before or during a massage. Where do these essential oils come from? Plants and flowers, of course, which are a natural form of aromatherapy. Let fresh-cut, local, and seasonal stems waft the air with their scent and varying benefits.
PETALFOX FEMALE FOUNDERS PIONEER TEXT COMMERCE
Get flowers delivered every week via text message.
Sign up. See what's shipping. Then GET, GIFT or SKIP.
Dear Petalfoxes,

What are some benefits of flowers you've experienced? We'd love to hear.

Share with us in the comments below!
Best,
Petalfox 🌷🦊